The upcoming Cadbury Easter Egg Hunts are events held at various National Trust sites around the country involving - you guessed it - a hunt for eggs.
What was the 2017 Cadbury's National Trust "Easter" egg hunt fiasco? The first chocolate eggs were made in France and Germany during the 19 century but they were hard.
Teachers throughout the US also use the beeping Easter eggs to teach location skills and search patterns to visually impaired children.
So, as you're meandering around Livorna Park with your kids or grandkids during the annual Easter Egg Hunt and Family Fun Day, there will be many Rotarians working to not only make that day special but year-round to ensure their philanthropies will continue. We figured people would enjoy having breakfast before the hunt.
The National Trust Cadbury's Easter Egg hunts are back for 2018What are the National Trust Cadbury's Easter Egg hunts for 2018 and where are they?
Youngsters are in for an eggciting time Friday at the Easter Eggstravaganza at the Civic Center Park. We are very excited to partner with National Trust and National Trust for Scotland again and with RPM's great support, organise more than 300 Cadbury Easter Egg Hunts across the UK. Children in the fifth grade and younger will meet in Fellowship Hall at 9:30 a.m.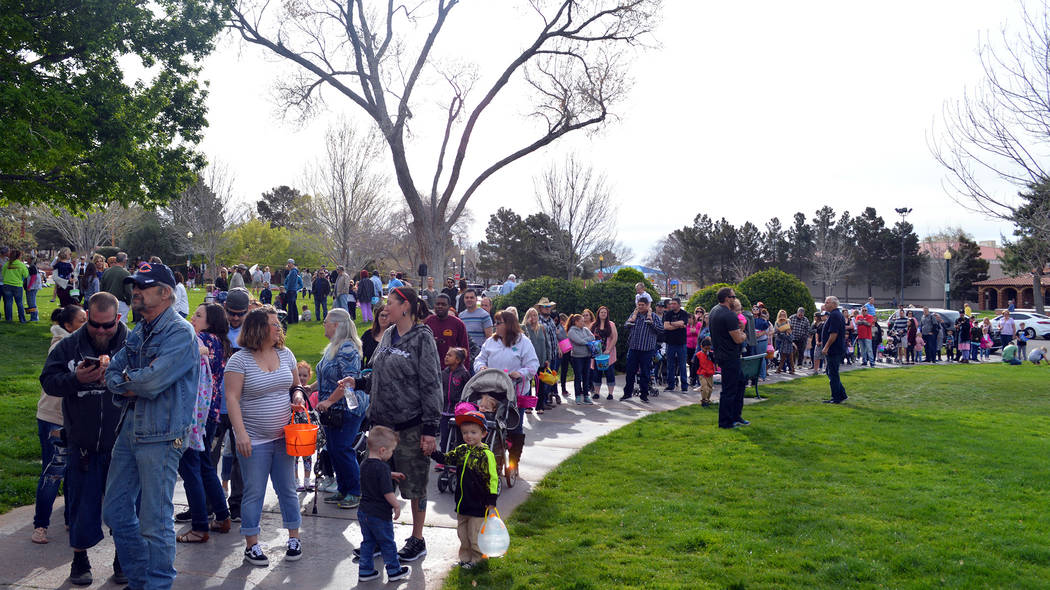 Celia Shortt Goodyear Boulder City Review Children and their families fill Wilbur Square Park on Saturday to get their
The Easter egg hunt brought out the competition in not only children, but adults.
"This is the sixth year", said Stacy Wilson who puts on the egg hunt.
Delta Heritage Trail State Park: The park, at 5539 USA 49 at Helena-West Helena, hosts an egg hunt for children ages 12 and under starting at 10 a.m. Saturday.
Earlier that day, children of all ages will be on the scramble to find the more than 10,000 colorful Easter eggs that will be hidden at Sigma Phi Gamma Park. Professional photos with Hops the Easter Bunny will be taken.
On Saturday, March 31 from noon until 4:00 p.m., you can visit with the Easter Bunny at Gift of Wings in Franklin. Those ages 6-8 will be in the main park west of Memorial Gardens, while ages 9-12 will be next to the Shelter House.
On Sunday, April 1, from 10:00 a.m. until 2:00 p.m., enjoy an Easter Brunch at the InterContinental Milwaukee.